NEW ZEALAND ADVENTURE – a fun Kids Activity Book including the story of "The Mysterious Kaimanawa Wall".  Click the play button below to listen to an excerpt.
You will meet NORA, who will give you a tour of her country! You'll have tons of fun reading, doing puzzles, solving clues and doing crafts as you learn about the beautiful country of New Zealand!
HEY THERE TRAVELER! Are you ready to have the time of your life?
We're gonna go adventuring in the fascinating country of New Zealand!
This country is even further South than Australia and is made up
of two large islands out of more than 10 000 in Oceania,
It's jam-packed with mystery and beautiful places to explore..
Grab your passport and let's go!
Kia Ora! I'm Nora. I'm so happy to meet you. Welcome to the beautiful country of New Zealand! I hope you enjoy exploring New Zealand! We have giant mountains, volcanoes, stunning beaches, lakes, glaciers, rainforests, lively cities and lots of sheep!
Have you heard of rugby? It's a sport similar to American football, but rugby players don't wear helmets. They just wear shorts, t-shirt and shoes! Rugby is not just a sport in New Zealand, but it's part of the country's identity! When there's a big game on, all our family and many friends gather at my grandmother's large house, where we watch the game on the tele and have a barbie where we cook meat over a fire. We eat bangers (sausages), kebabs – which is meat and veges on a skewer – with salad and bread. We hang out around the pool and us kids play ball games outside. It's lots of fun!
Meet Nora from New Zealand!
Dad beckoned to me and we walked further up the hill where he had discovered the tops of some other stones sticking out of the dirt. We examined them. Papa thought perhaps more stones were buried in the hill. These perfectly shaped stones also had very smooth flat surfaces.
I was starting to become convinced that the wall was an ancient structure built by people long ago. Papa says that Archaeologists tell us the stones are at least 2000 years old which would mean that if people had placed them there, then there were definitely people in New Zealand long before the Maoris arrived!
Discover the beauty of New Zealand!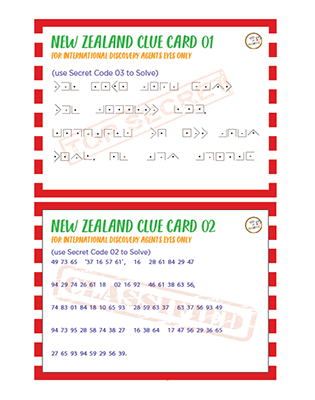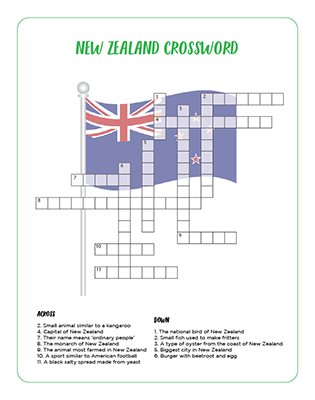 And more!
This activity book adventure is designed for your kids to work through over 5 or more days.